International Exhibition 1886
Here are a few items about the sundial pillar. More about the International exhibition can be found on the National Library of Scotland website here, although illustrations are not available.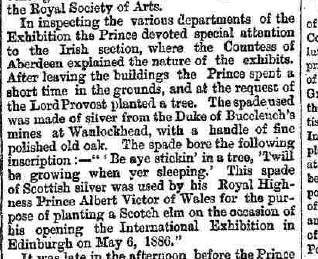 1. Newspaper article describing the planting of the first commemorative tree (an elm which died a while ago) by Prince Albert Victor on 6th May 1886 as shown on the plan layout below. The silver spade is now in the Royal collection.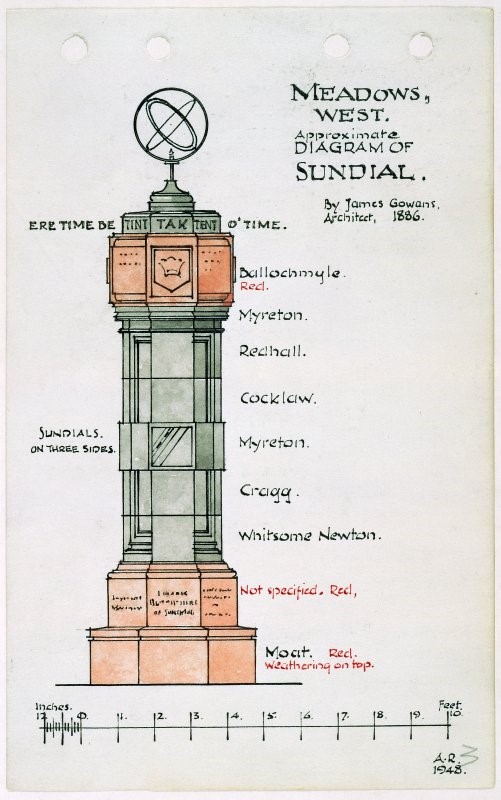 2. A painting of the Pillar in 1948. There were, in fact, four dials not three.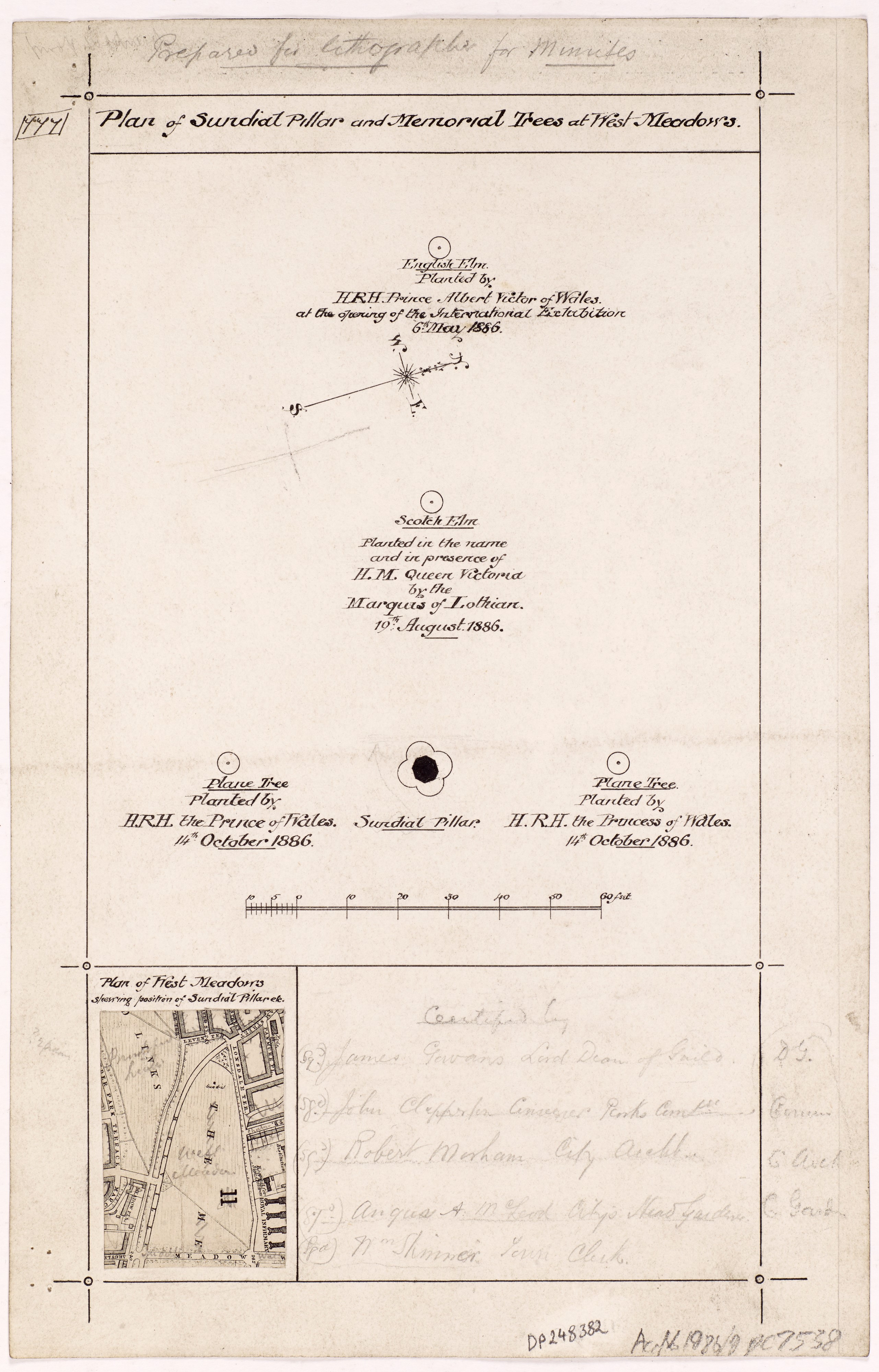 3. A plan held in the Bartholomew Archive (printing records) This plan shows the dates and location of all four trees planted by members of the Royal family. The Marquis of Lothian stood in for Queen Victoria who was pretty tired after touring the exhibition. The only trees remaining are the two sycamores (related to the plane tree) which were planted in October 1886 by the future King Edward V11 and Queen Alexander.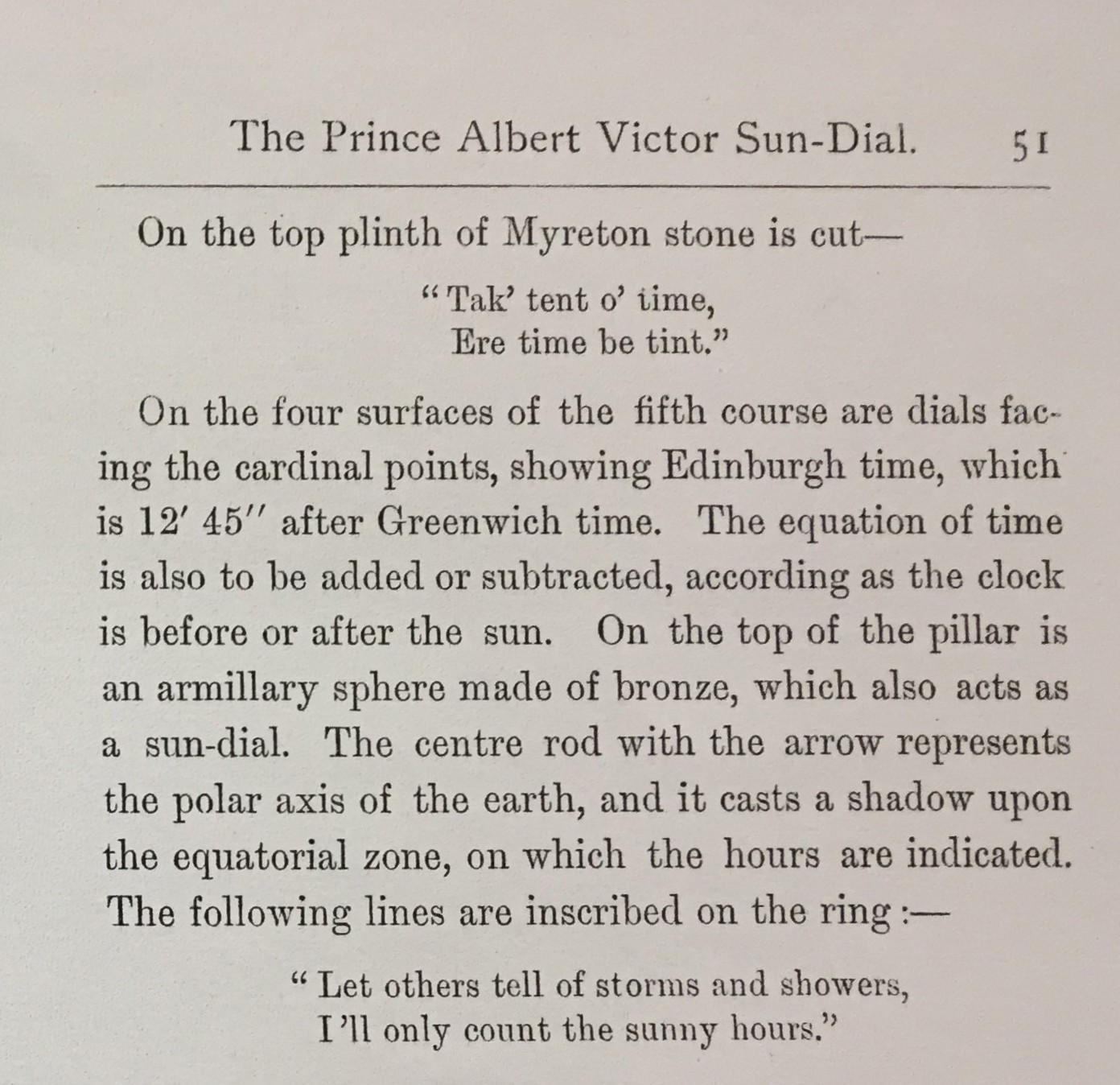 4. A description of the sundial by James Gowans.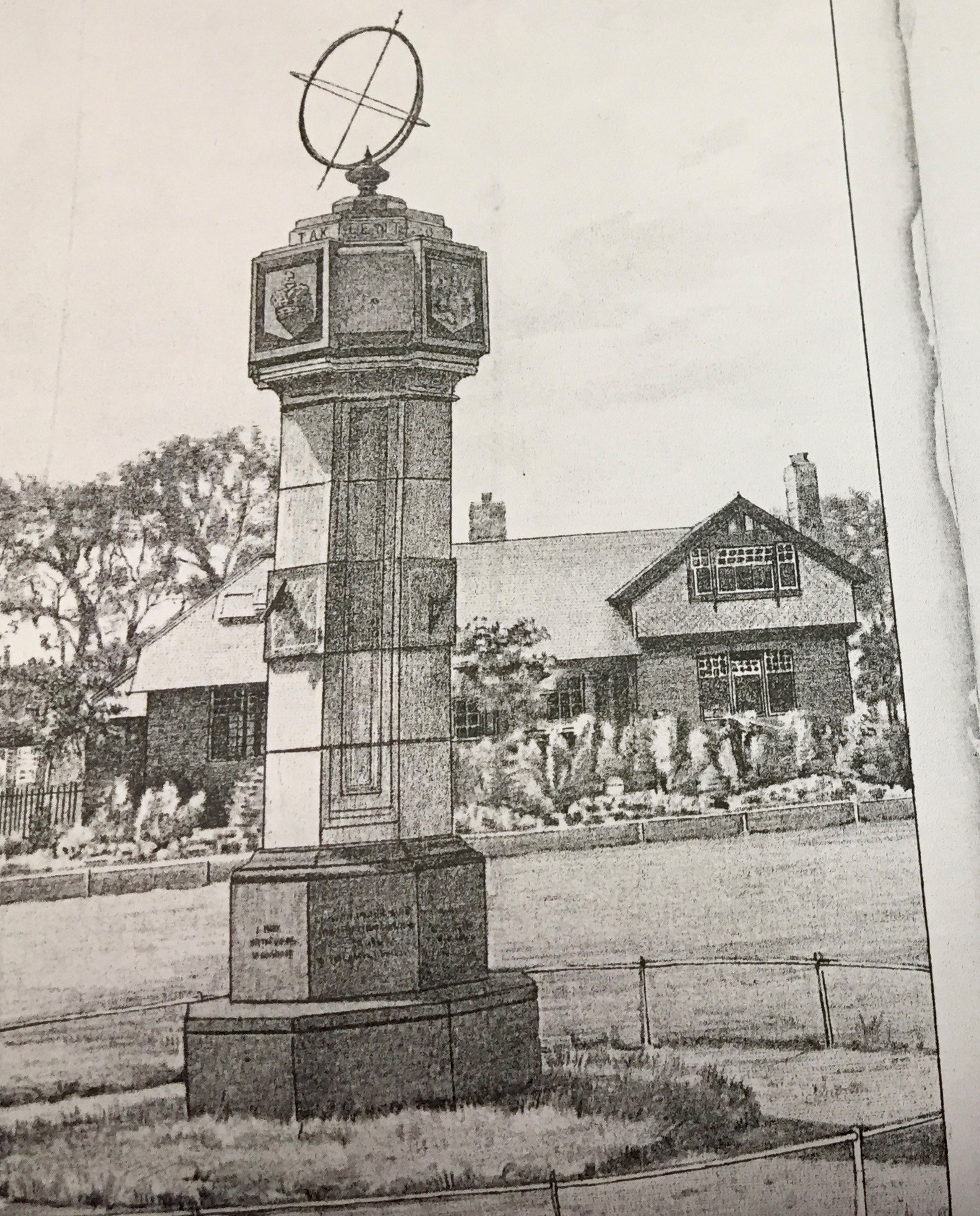 5. Painting of the sundial by James Gowans (around 1886) showing the exhibition managerís house behind (demolished) and dials in place, as intended, on the pillar.