Future of Sick Kids site
The Sick Kids site has now been sold to the Downing Group, one of whose businesses is student housing.
See their website
.
Downing have put in a "Proposal of Application Notice"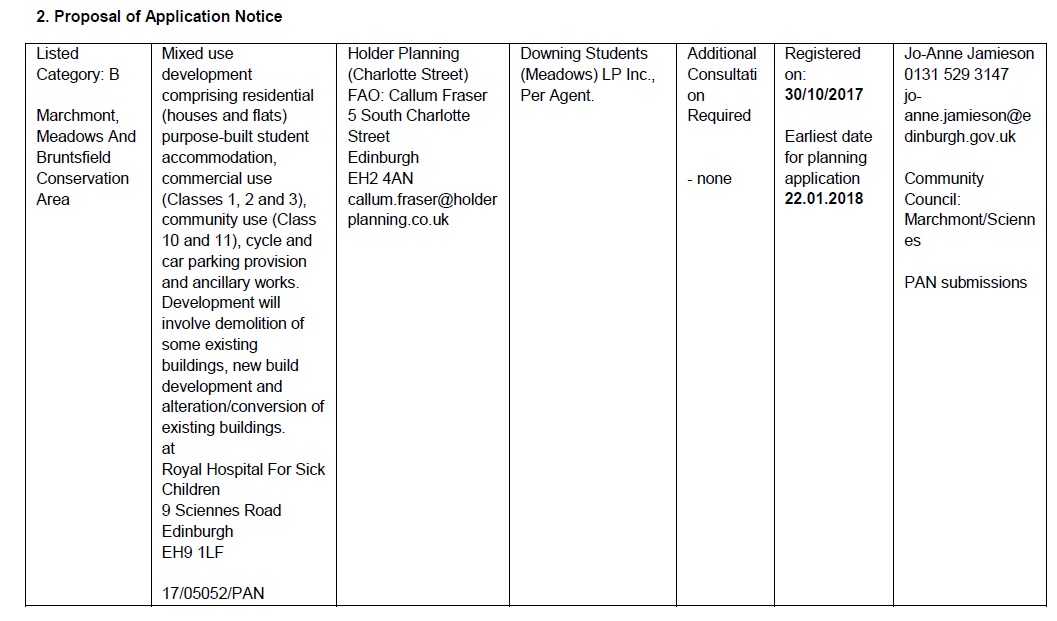 There will be public exhibitions about this, setting out their plans for the site, which will be the public's opportunity to influence what goes into this development.
Here is the poster with the details.