Barclay Corner - Thanks for your help
The corner of Bruntsfield Links by Barclay Viewforth Church really needs some attention. It really looks uncared for. This is it: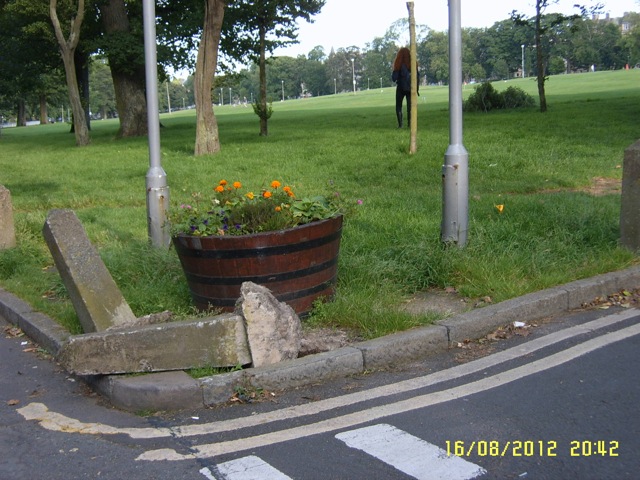 We are in the process of drawing up some plans, and applying for grants to get the work done. Here is a plan of how it might look. It will give you some idea of what we are thinking.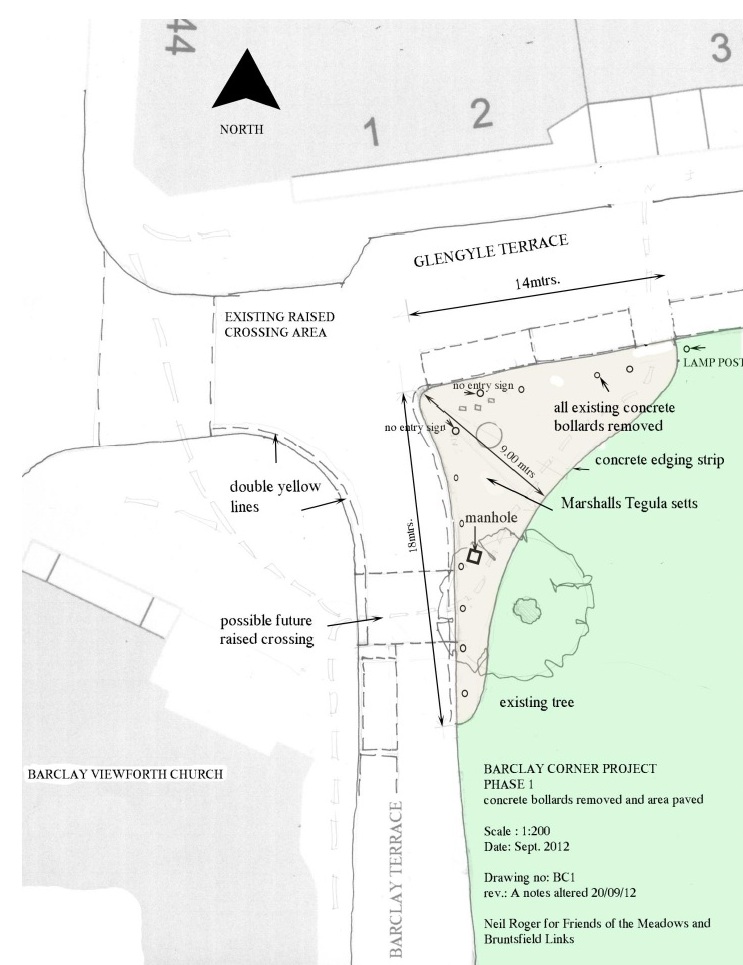 The grant application to WREN has been sent off, so we hope it will be well received. Thanks to everyone who signed the online petition, and made helpful comments. It has certainly shown that we have support for this work from the local community.

See the latest version of the specification here.

See the report from the Edinburgh Reporter here (19/9/2012) and here (9/11/2012) (Look for the Video).